Every project is unique, and as a licensed and well-established business, we aim to follow a systematic yet flexible design process. Below is an abbreviated description of the process for a typical residential landscape project:
STEP 1: CLIENT CONSULTATION
We will meet on-site for a consultation to discuss your needs, goals and budget for the project. A Master Plan Proposal Agreement is then prepared for review and approval by you. This agreement spells out the fees and description of the work to be completed in this initial phase.
STEP 2: COLLABORATIVE DESIGN PROCESS
Once the Master Plan Agreement is approved and signed, a conceptual drawing will be prepared as a tool for visualizing the initial design concepts and for defining a project budget. We utilize computer graphics and hand drawing to prepare a plan-view illustration, drawn to scale, to include the layout of existing and proposed site features as well as conceptual grading, planting and lighting. At the first design review meeting, we review preliminary sketches and alternative design ideas with you. By the next meeting, the preferred concept design is refined and presented to you for approval. Upon approval, a final Master Plan, which provides plan view illustration of all landscape elements, is delivered.
STEP 3: DESIGN DEVELOPMENT + WORKING DRAWINGS
This is the part of the project where we really figure out how the project will be built. Under a new contract, we take the Master Plan illustration and turn it into a Layout and Materials Plan consisting of working construction documents and comprehensive drawings detailing the dimensions, materials, finishes, plants and much more. In addition to a Layout and Materials Plan, we produce a Drainage and Utility Plan, a Lighting Plan, and an Irrigation Plan. If there are any building changes that require permitting, we will prepare the Permit Plans and assist with the permit application process with the City or County.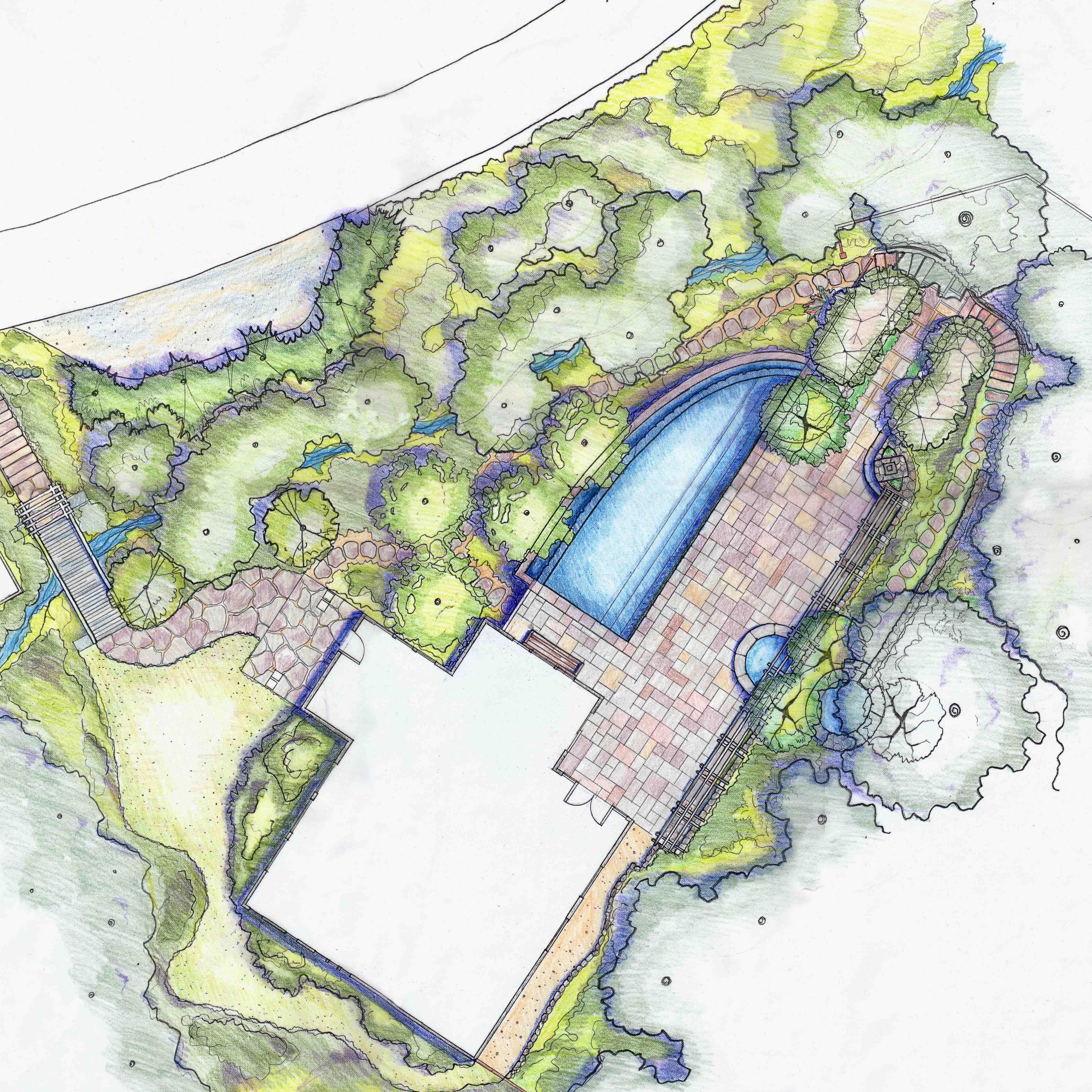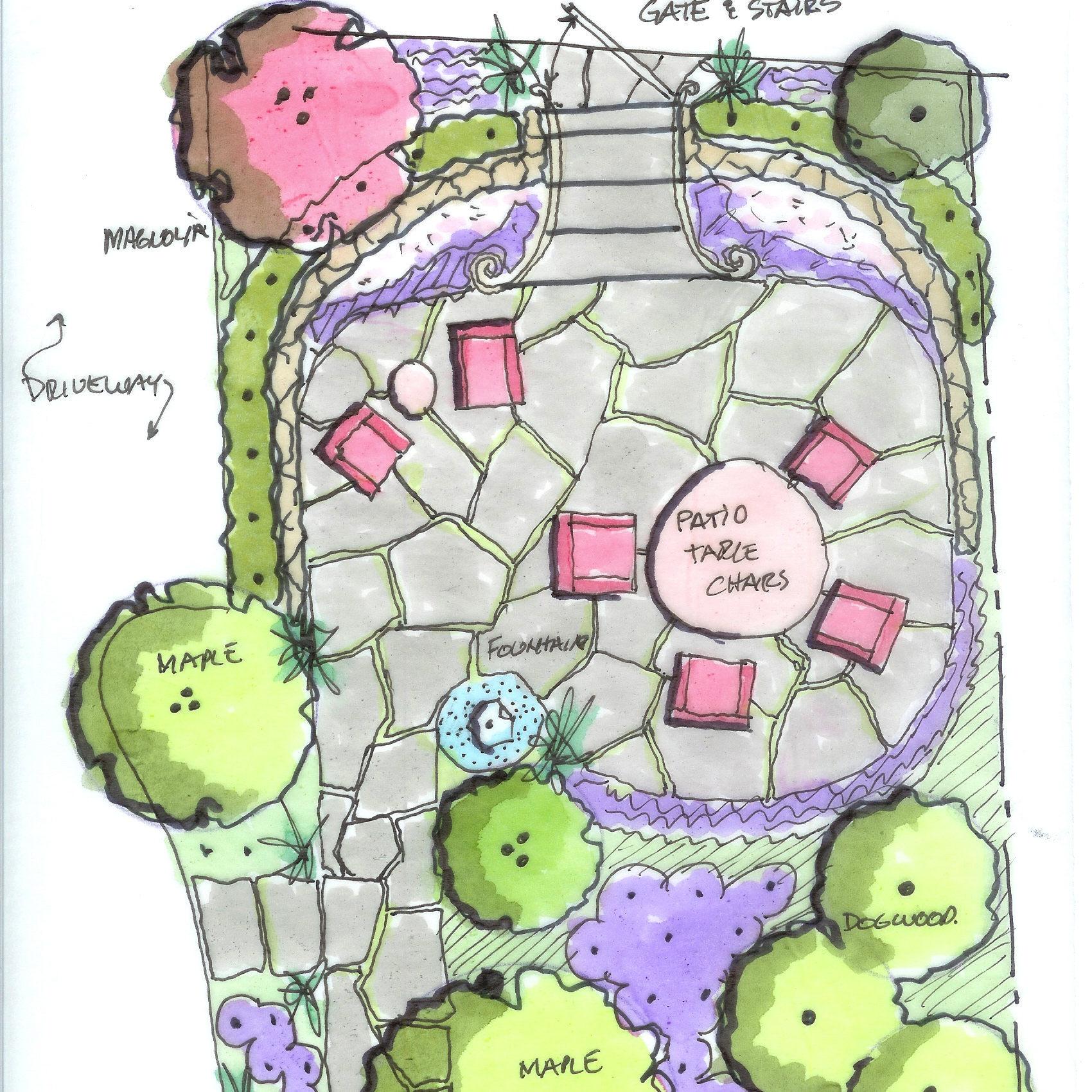 STEP 4: BUDGETS + ESTIMATING
When the Working Drawings have been completed and reviewed with you, Schwartz and Associates is able to generate a detailed breakdown of estimated costs required to actually build and install the design. Each item in the Working Drawings will be broken out line by line, detailing the materials and labor associated with it. We are sensitive to financial restrictions and priorities, and therefore are very transparent with our estimating process. This is the point in the process where we can add or remove items or make material decisions based on budgets.
STEP 5: CONSTRUCTION + CONSTRUCTION MANAGEMENT + PROJECT COORDINATION
As licensed Landscape Architects with over thirty years of experience, we bring a large pool of knowledgeable contractors and associates experienced in all phases of construction. Schwartz and Associates is staffed with a full-service construction crew that is able to execute any landscape architecture design with efficiency, professionalism, and expertise. We also provide construction administration and project management services ranging from the installation of small gardens to the permitting and construction supervision for multi-unit family housing, large estates, and commercial property development. As project managers, we are in close communication with our clients, and are skilled at handling unexpected shifts in design and construction as they arise. Our priority is to assist our clients in obtaining quality installations, on time and on budget.
STEP 6: ENJOY!
We take great pleasure in your satisfaction!